These samples show what happens when clients
let me and the teams I work with color outside the lines.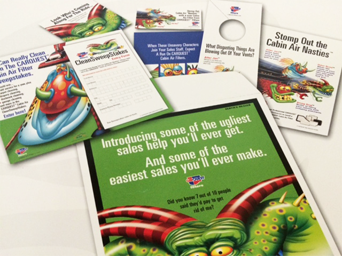 Collateral, POS, Sweepstakes
CARQUEST cabin air filters are designed to stop all kinds of nasty airborne particles – odors, allergens and contaminants – from polluting the air inside a vehicle's passenger cabin. To put product benefits "in your face," we partnered with a dynamo art director on a campaign headlined by four colorful characters collectively called "The Nasties" – Odor Russ™, Aller Jen™, and Smog Dog™.
Details
Agency: Powell & Partners
My role: Concept, copy, trademarked names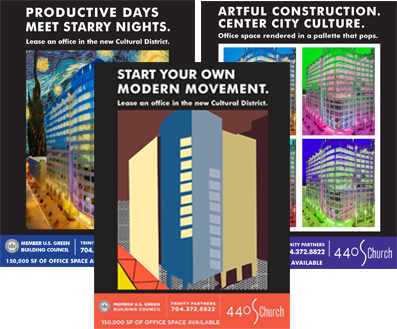 Print Campaign
What better way to promote a great new office building near art museums in the Uptown Cultural District than by looking at it through a lens of pop art, modern art, and even as post-impressionism.
Details
Agency: The Jewell Agency
My role: Headline concepts and copy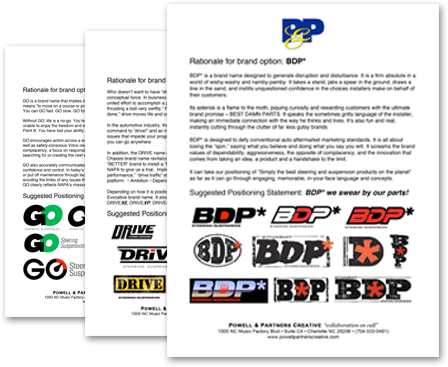 Brand Revamp
This heavily brainstormed brand revamp demonstrates my ability to work with an agency creative team to generate new brand name options for logo designs. Click here to download the PDF
Details
Agency: : Powell & Partners
My role: Naming ideas, plus writing taglines, positioning statements and creative rationales
Email Order and Shipping Confirmations
At Kline Creative, we believe even ordinary email messages can be infused with brand personality. Rack Room Shoes was game for something different. Click here to download the PDF
Details
Agency: Kline Creative
My role: Copywriting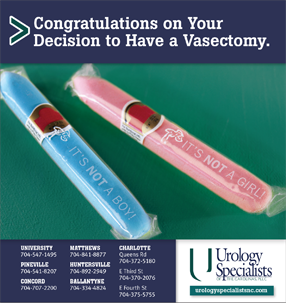 Single Print Ad
How do you marry the subject of having babies with the subject of making sure you don't? Kudos to the doctors who approved the concept for embracing a creative approach.
Details
Agency: The Jewell Agency
My role: Overall ad concept, copywriting